Communions
The first communion is a memorable date. For this reason, if you want the child receiving the First Communion and his/her guests to enjoy and remember such a special day, celebrate the communion at Hotel Château Viñasoro, in Alcázar de San Juan.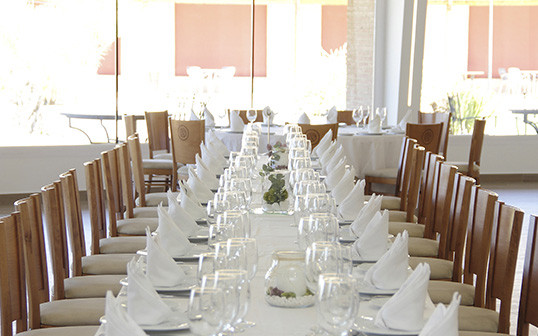 Our restaurant is prepared to celebrate communions according to your taste in order to make children and adults enjoy the First Communion day. As it is a unique date, we will prepare a special event.
Celebrating your First Communion in Hotel Château Viñasoro means ensuring the success of the event. We have a children area for the adults' peace of mind Moreover, our professional team will take care of everything; the only thing you have to do is to enjoy the First Communion.