Banquets
If you want to celebrate a banquet in Alcázar de San Juan, for a great number of guests, with cuisine from La Mancha that respect the products of the land and the food properties, Hotel Château is your ideal place, as it has places for special events.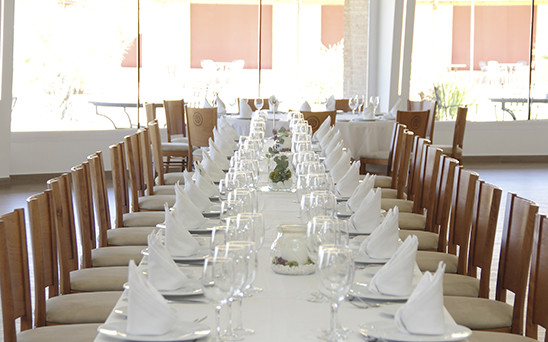 Celebrating your banquet at Hotel Château Viñasoro means satisfying your guests, as its cuisine offers a varied menu which join traditional courses with innovation together in a balanced way.
Moreover, it has a great group of professionals who will look after every detail, offering exclusive attention to the guests.
The basic foundations of every splendid banquet are the design of the table and the good cooking.